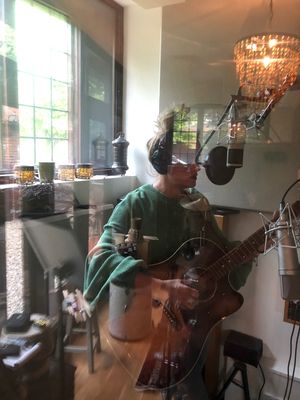 Lesley Pike has been described as having the uncanny ability to translate half a minute of life experience into a profound musical statement. Having cut her teeth in the Toronto folk scene after earning an Honours Bachelor degree in Classical Music at Ontario's WLU, this small-town Canadian gal retains her roots but has since been embraced by major cities around the world. 
Initial forays to the UK, including as Gibson Guitars' featured performer at Robert Redford's Sundance Film Festival at London's famed O2, led to recording with producer James Bryan (Philosopher Kings, Nelly Furtado, Lisa Marie Presley) at Kensaltown & Abbey Road Studios. Pike has since earned features/performances on Spotify, Canada AM, Global National, CBS, The BBC, The CBC, Sirius Radio, Acoustic Magazine  and has toured Canada, America, Ireland and the UK. 
Known for her engaging live shows, Lesley has shared the stage with Jason Mraz, Darius Rucker, Cowboy Junkies, Dar Williams, The Devlins, Joan Osborne and many more.
Her latest album, "Wild (vol. 1)" - out Nov 4, 2022 - lives up to its name, unabashedly basking in modern and traditional folk composition while exploring personal and universal emotional terrain with a sensitivity and complexity that is bound for acclaim.